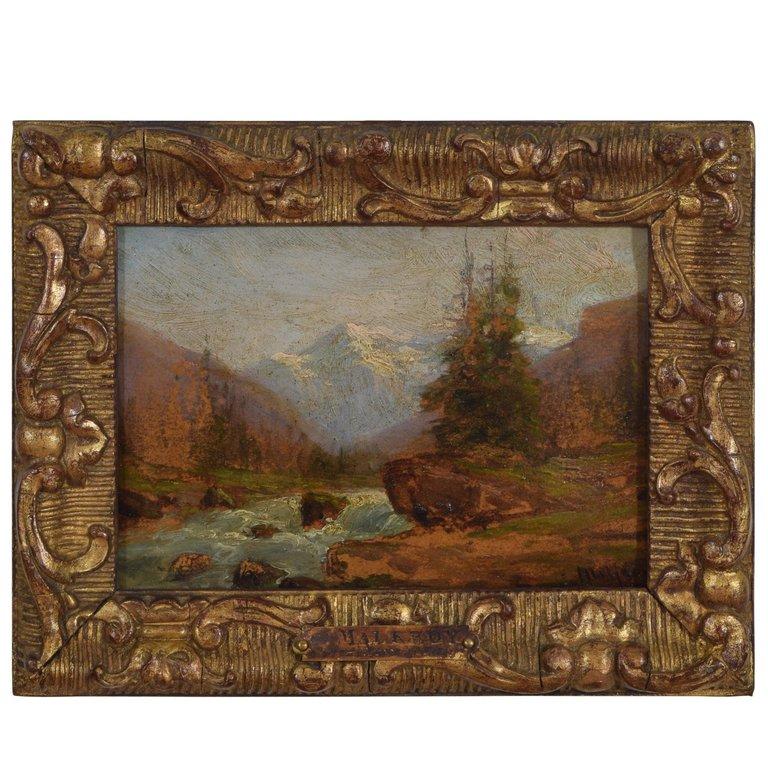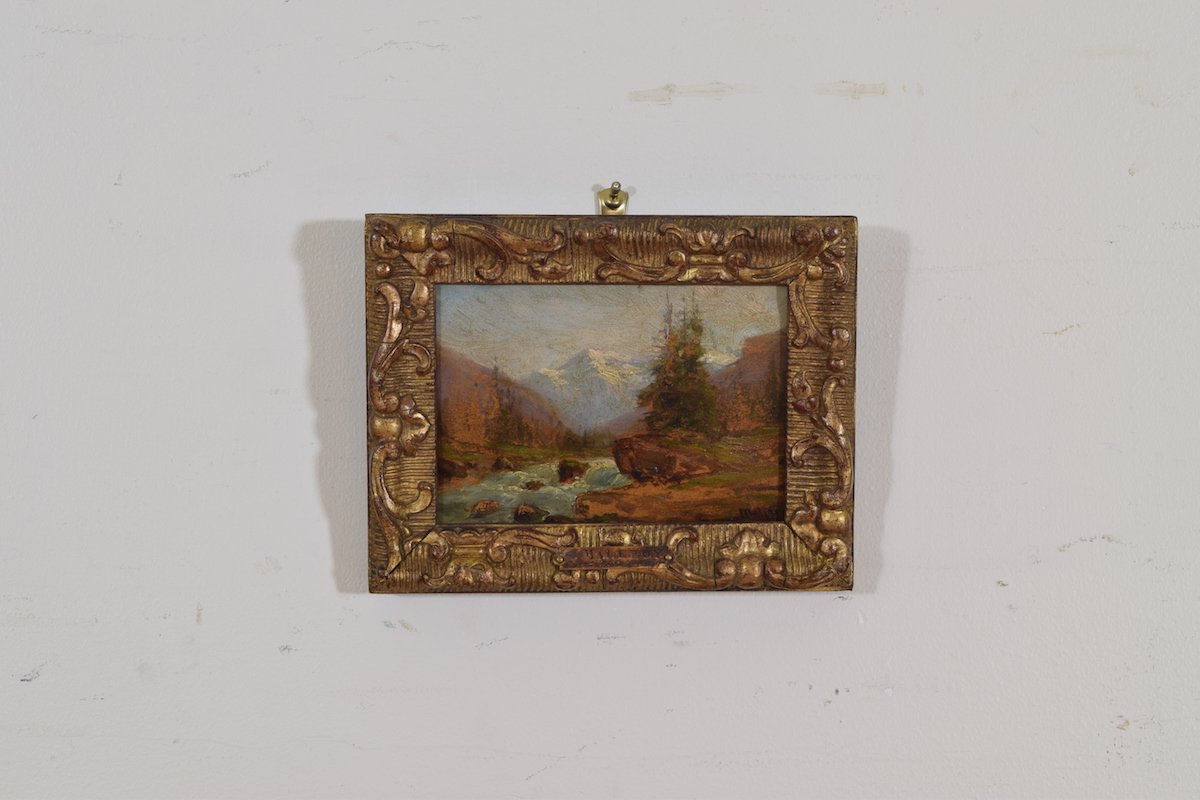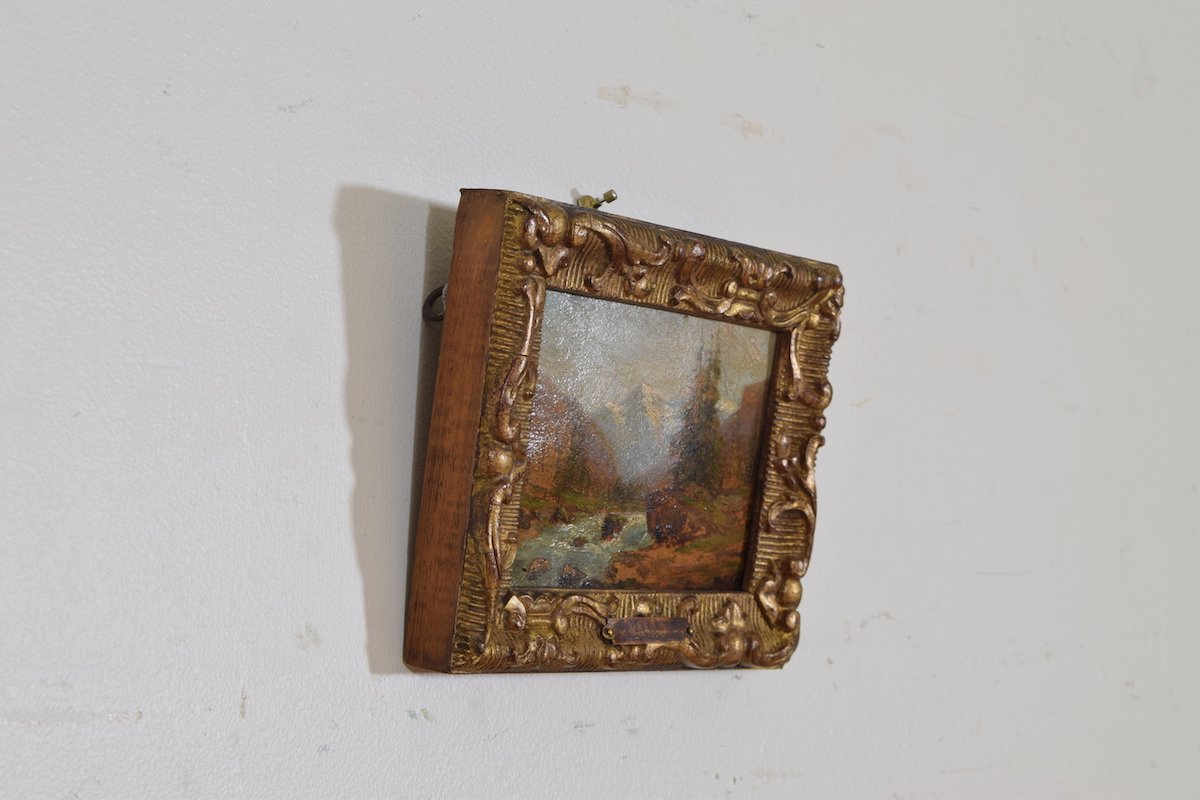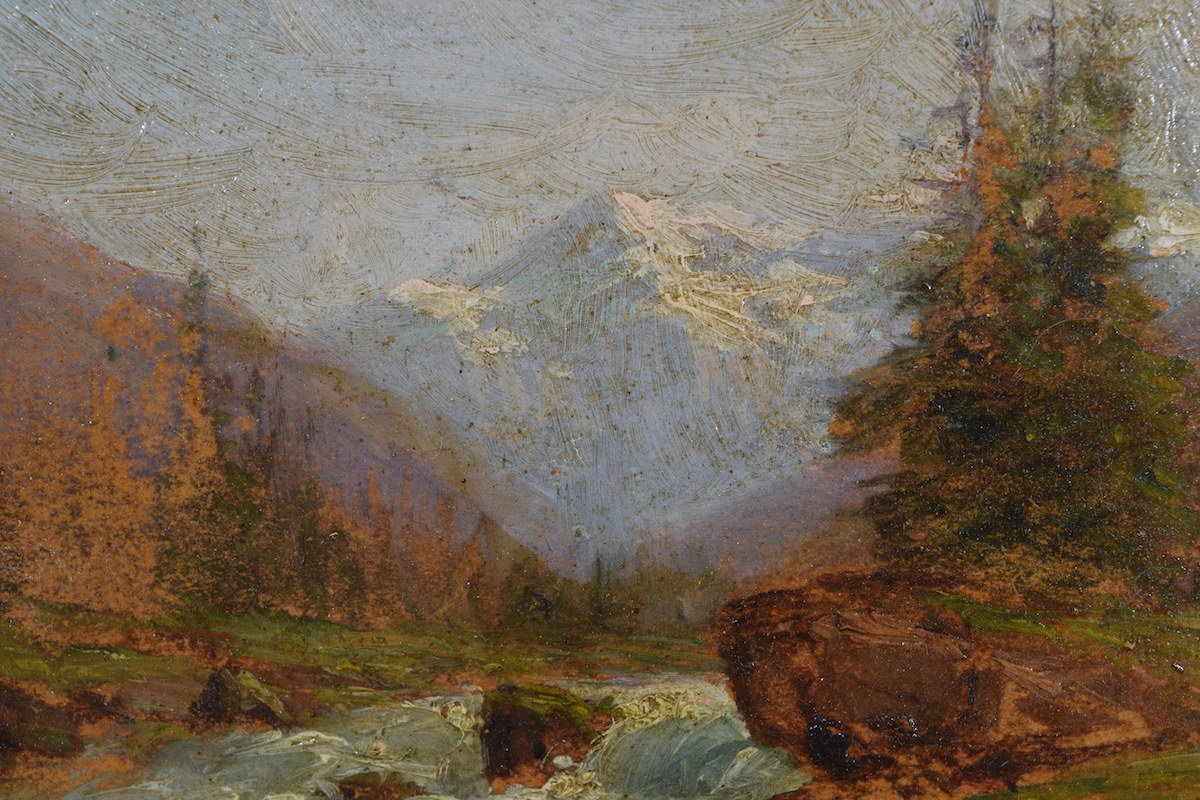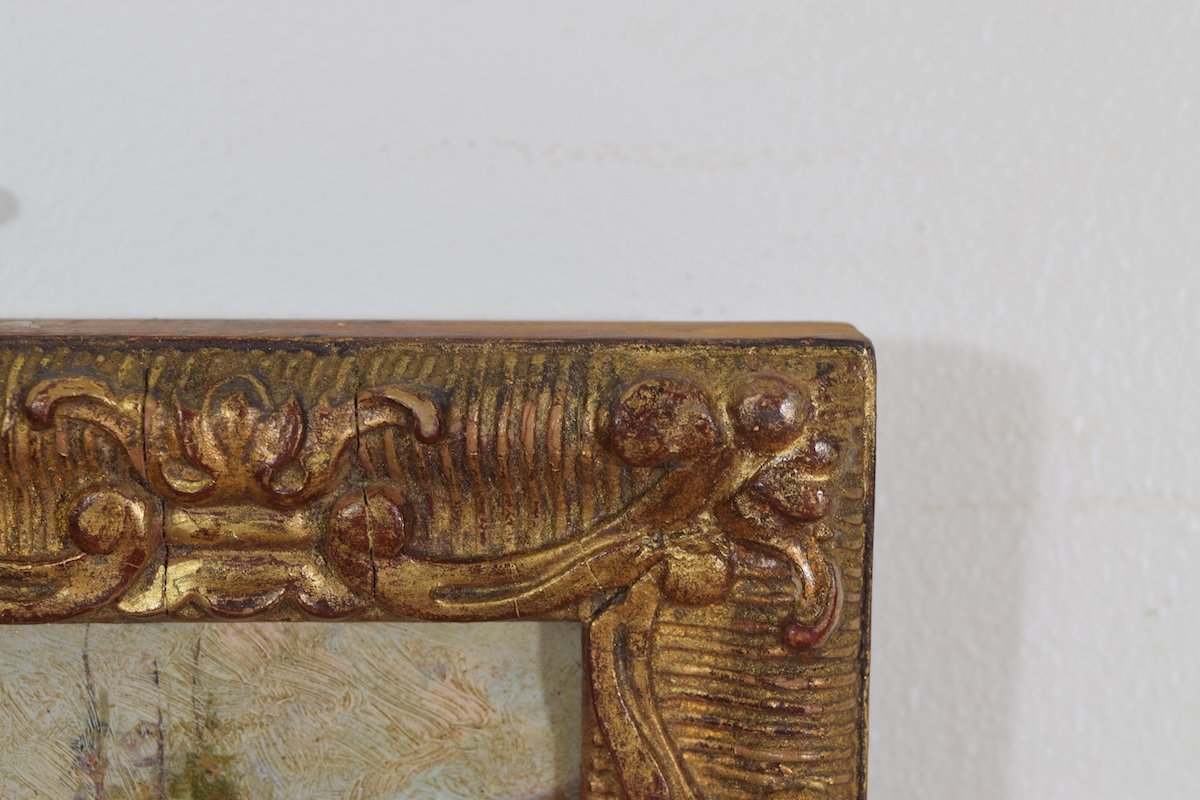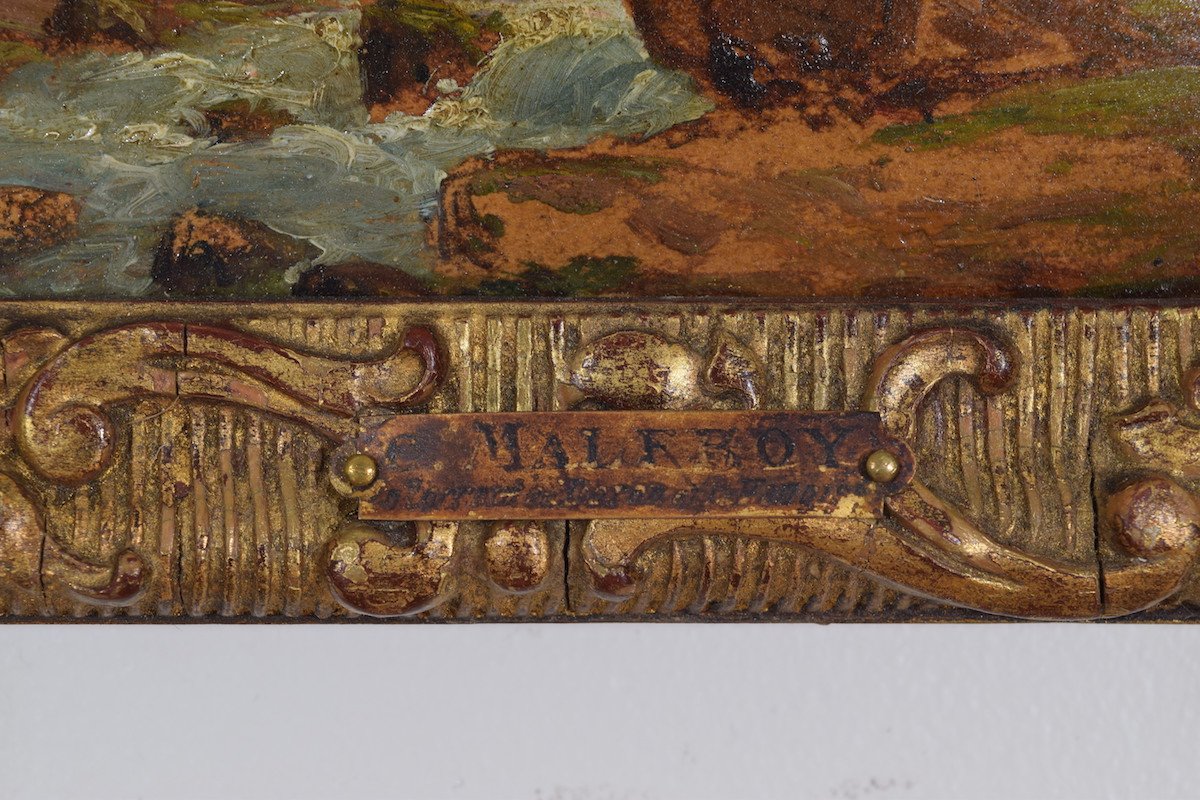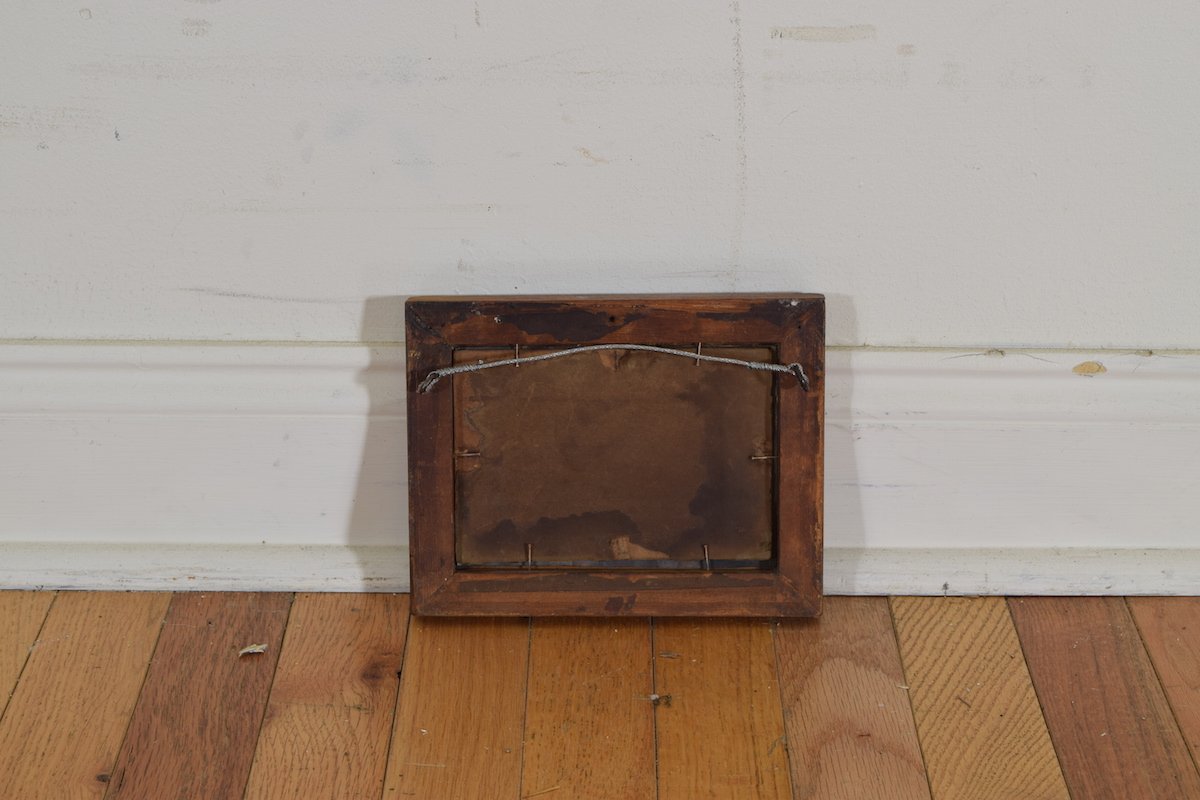 Oil on Wooden Panel Signed Charles Malfroy, Alpine River Scene
Signed lower right, in period gilt-gesso frame, the artist's biography as follows:
Charles Malfroy was an accomplished French artist who specialized in coastal, marine and landscape painting. He was born in Lyon on the 27th March 1862, died 1951, and was the father of noted marine artist Henry Malfroy (1895-1942). After completing his formal art training at the Beaux-Arts de Lyon, Malfroy embarked on his artistic career with exhibitions at the Salon in Lyon beginning in 1881.
Charles Malfroy was an impressionist painter in the manner of important Marseille artist, John Baptiste Olive. He was the observer of effects of light rendered with both freshness and decision combined with a subtle use of colour, creating wonderful views of the fishing villages...
Height: 6"
Width: 7.75"
Depth: 1.25"