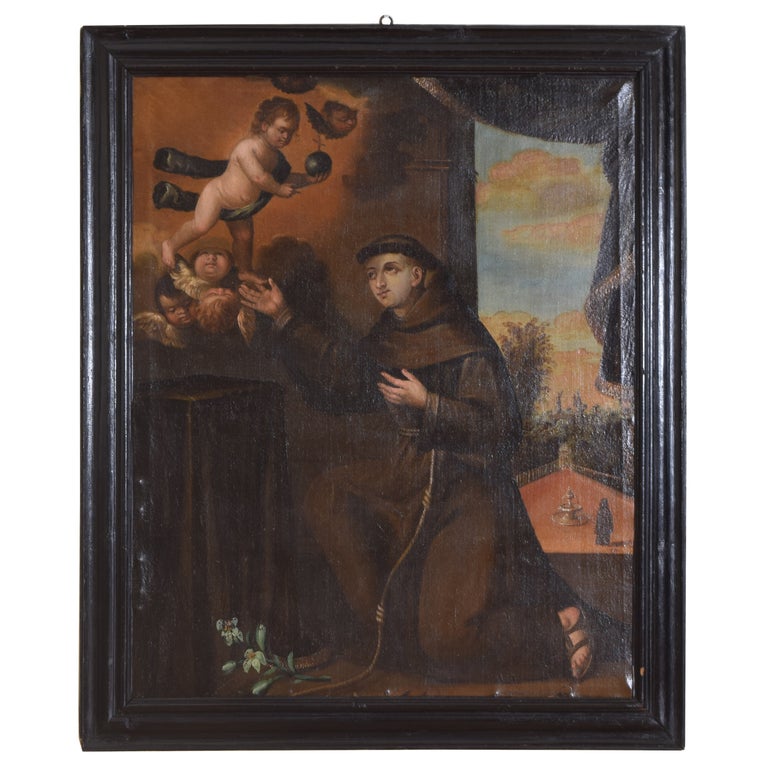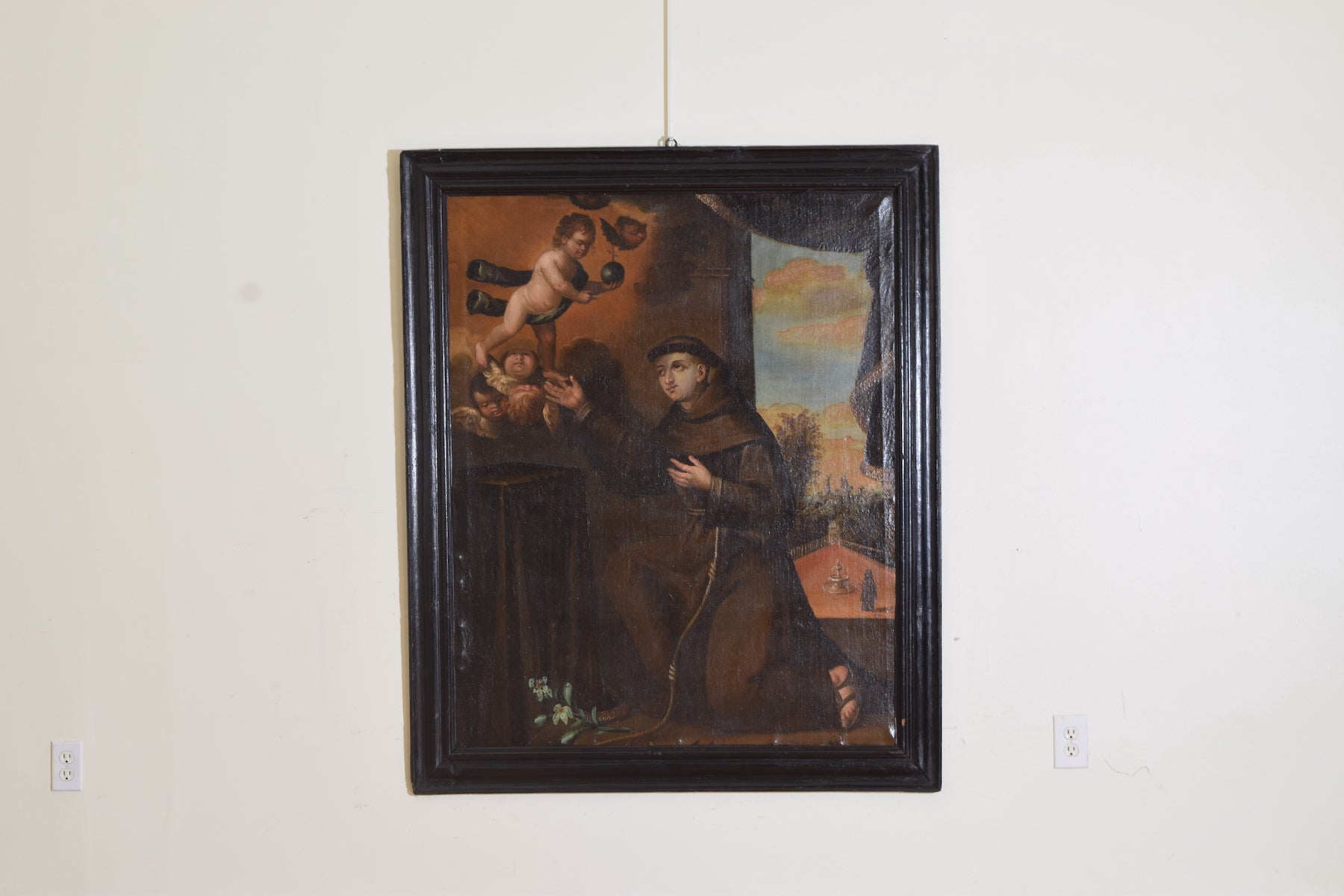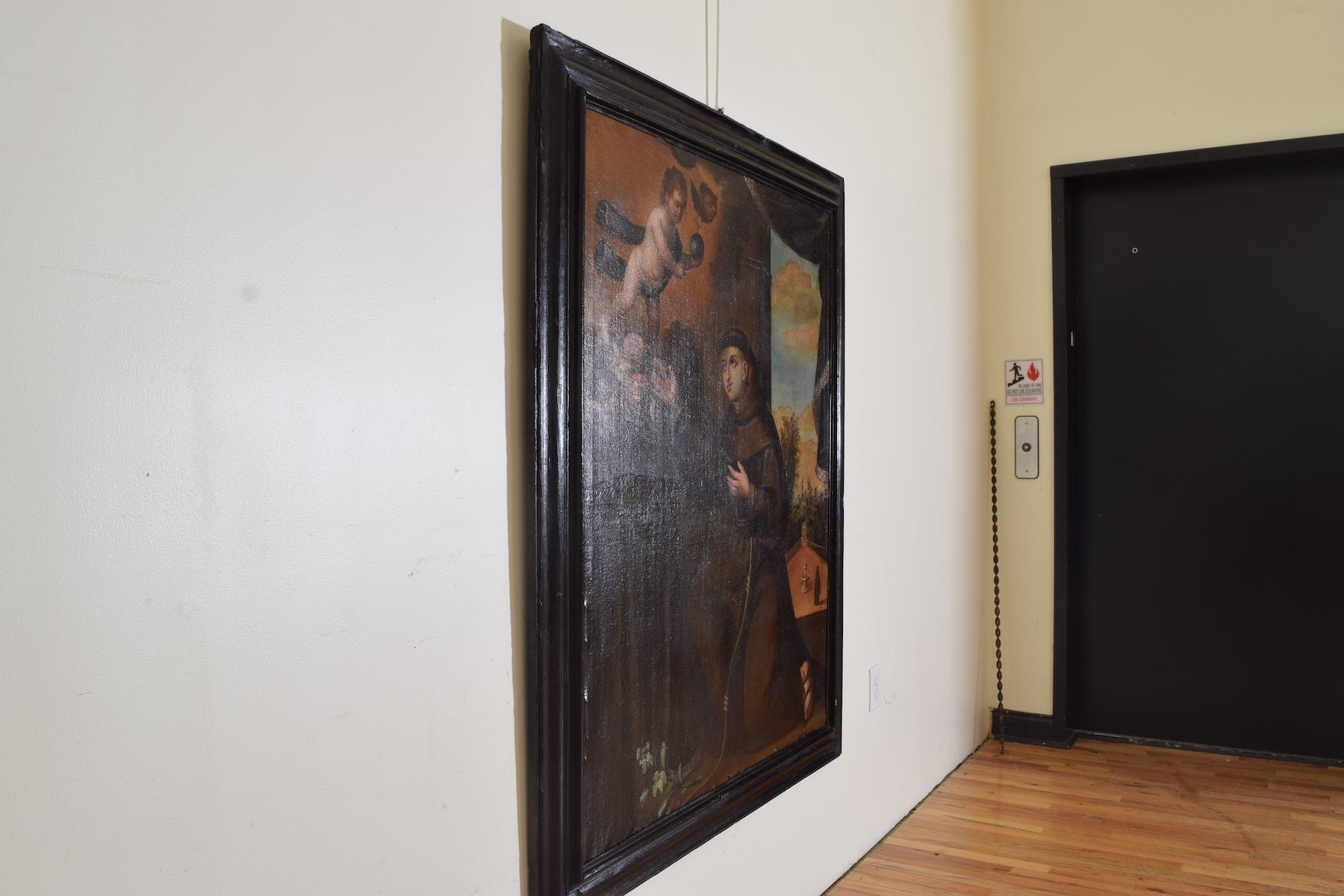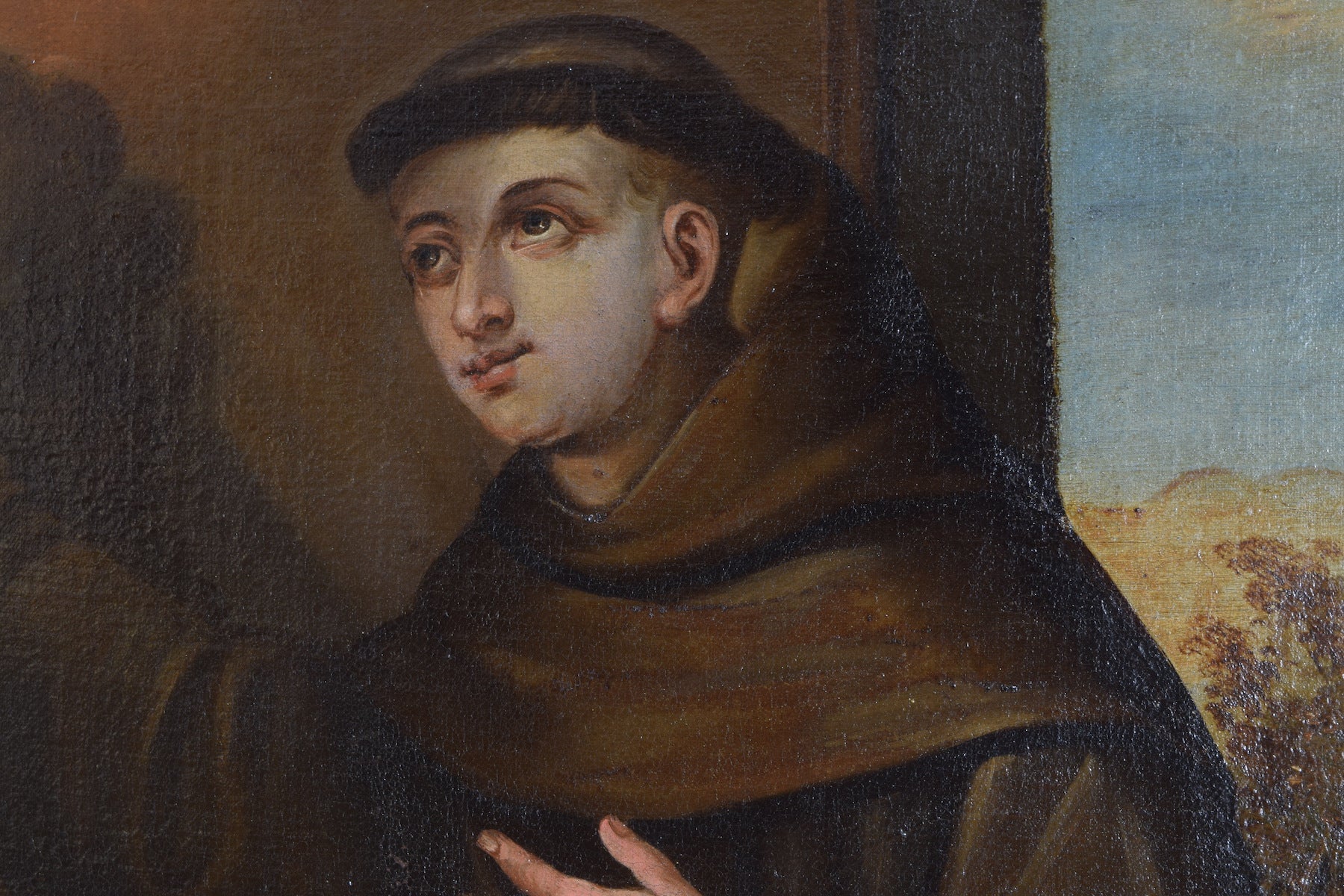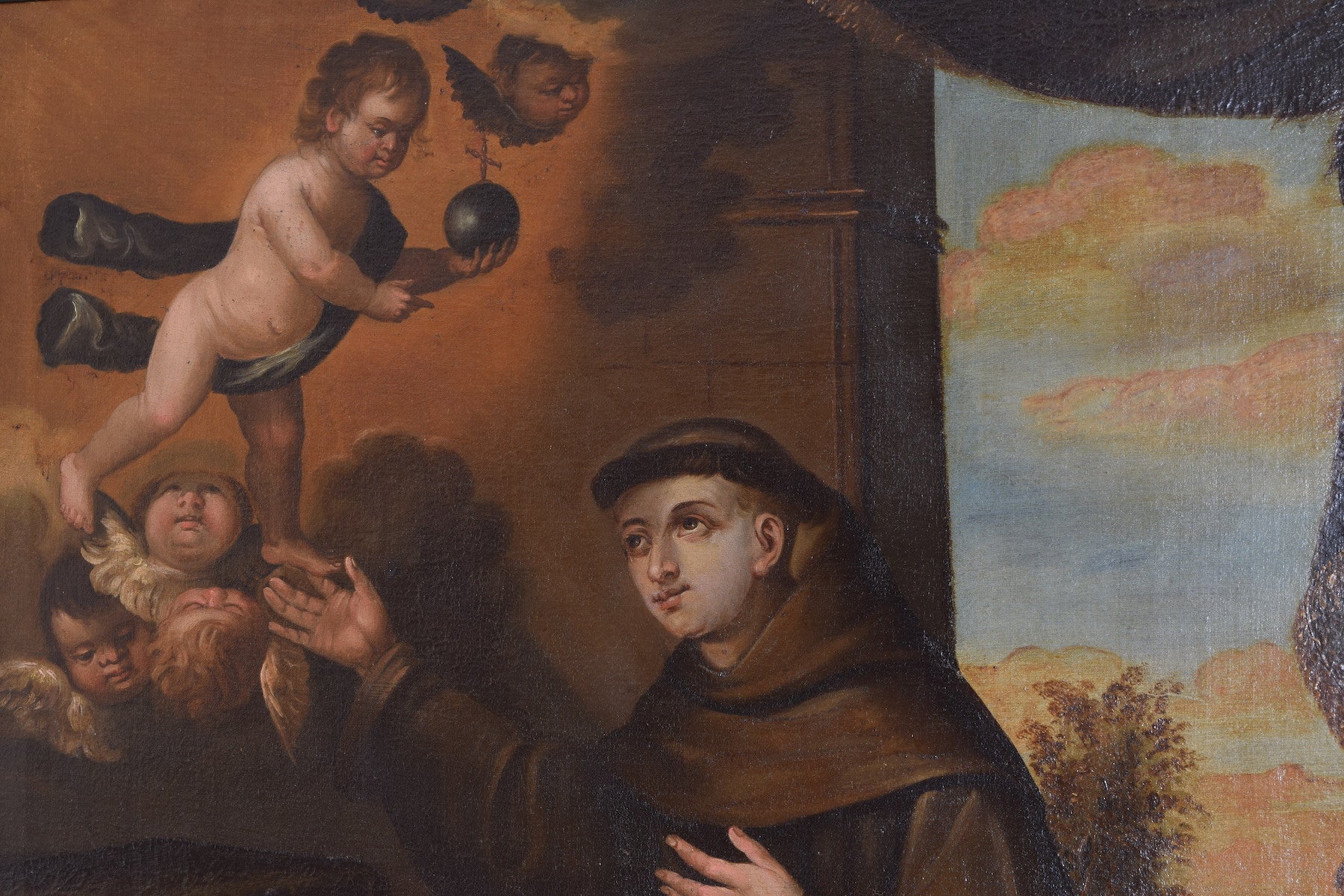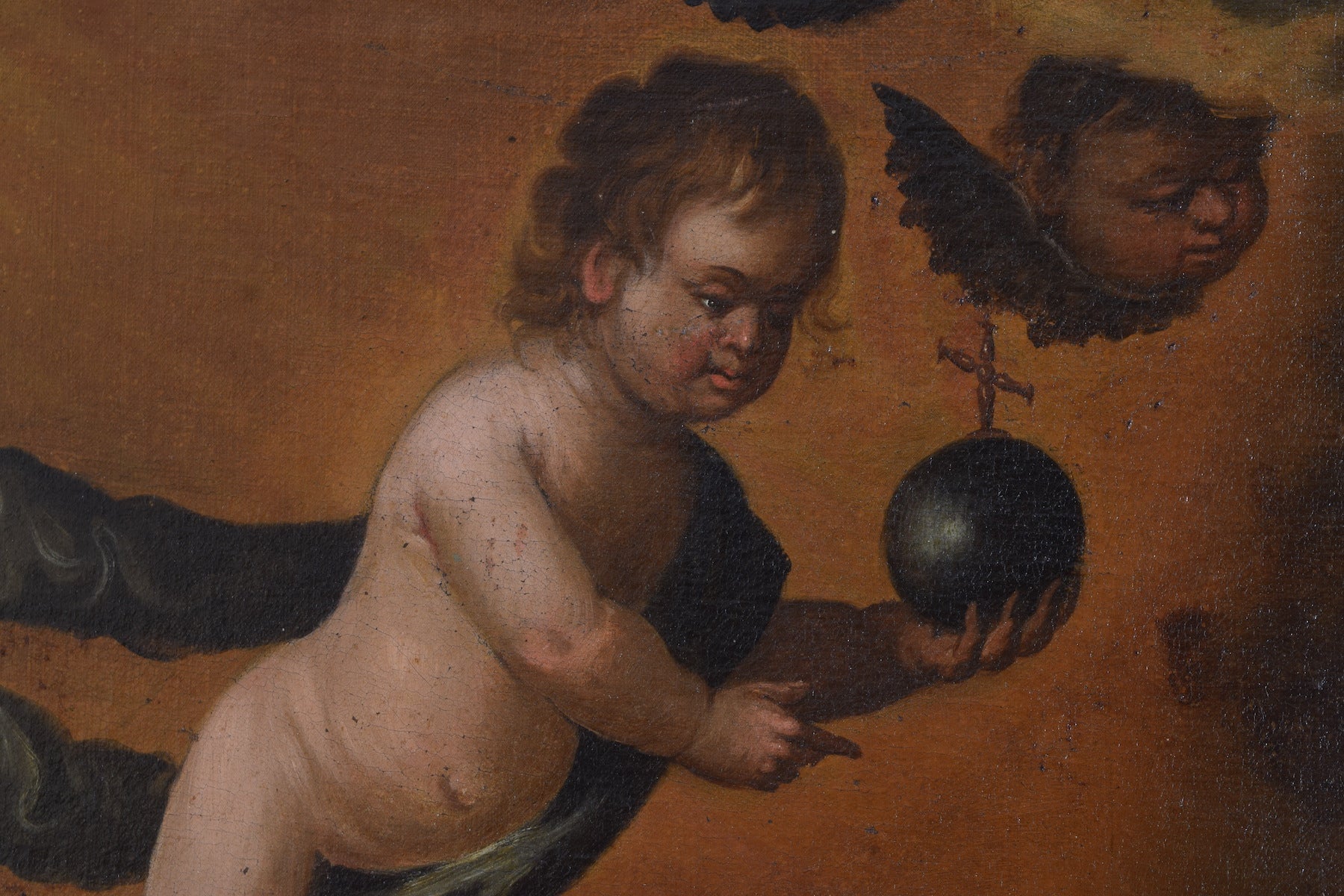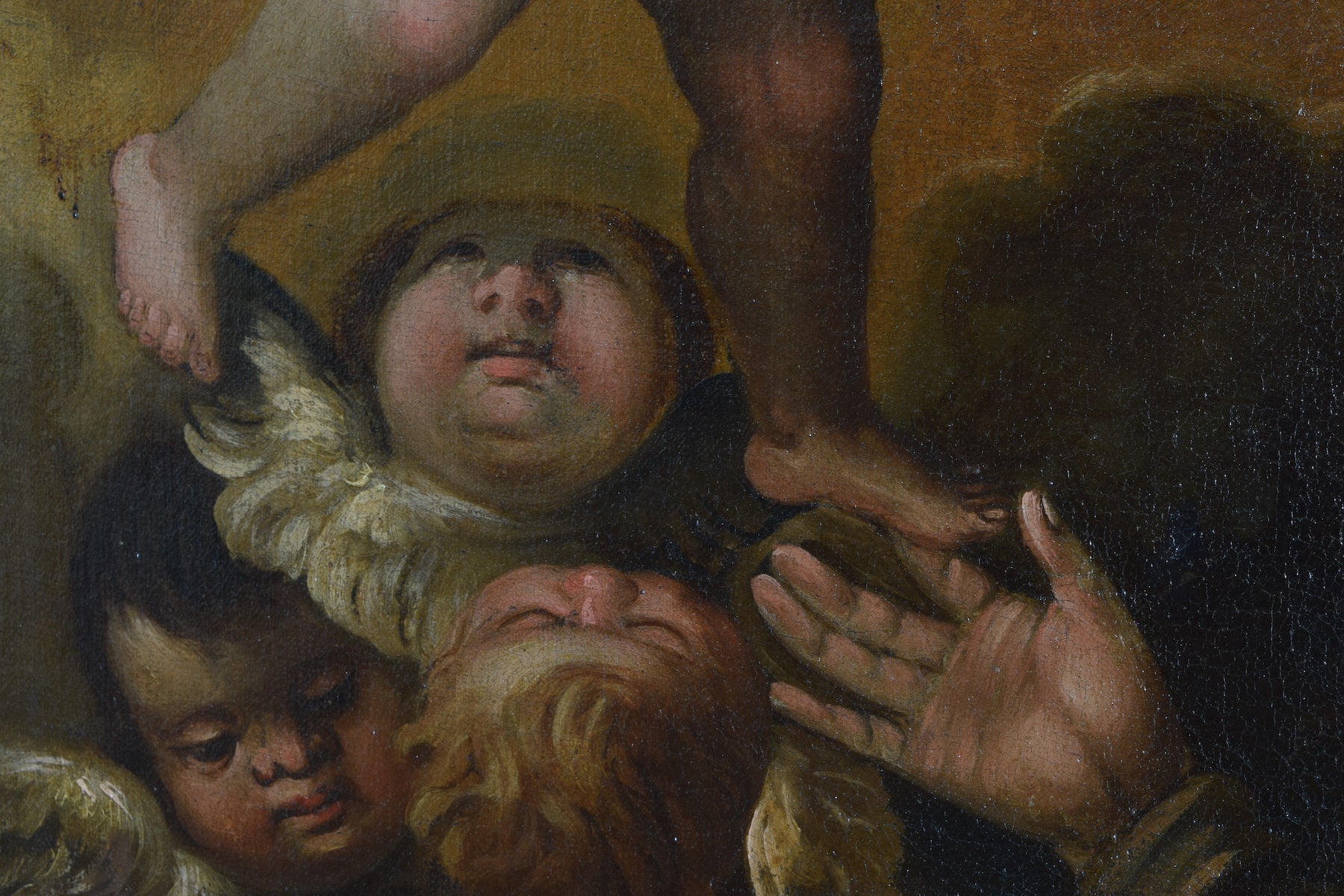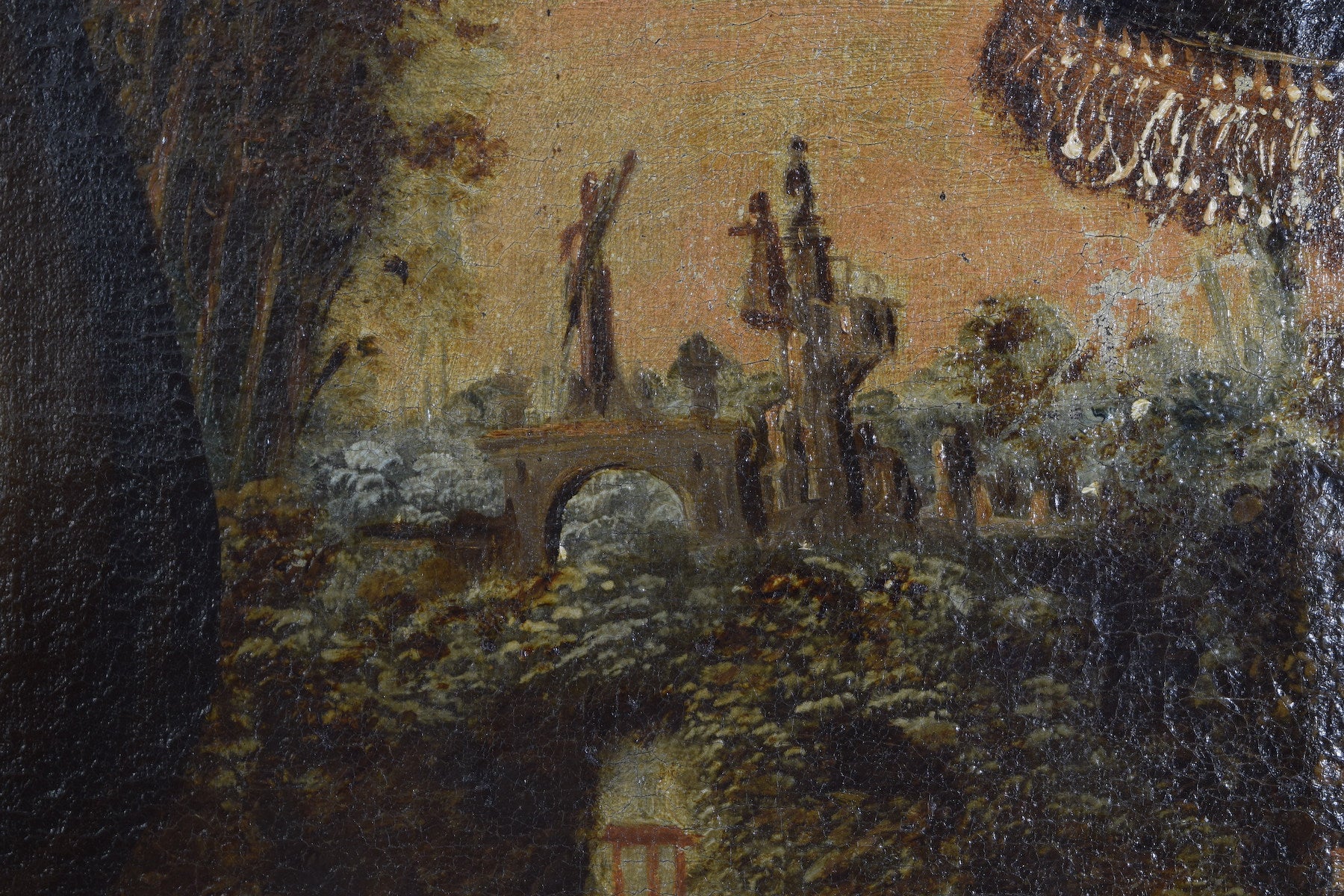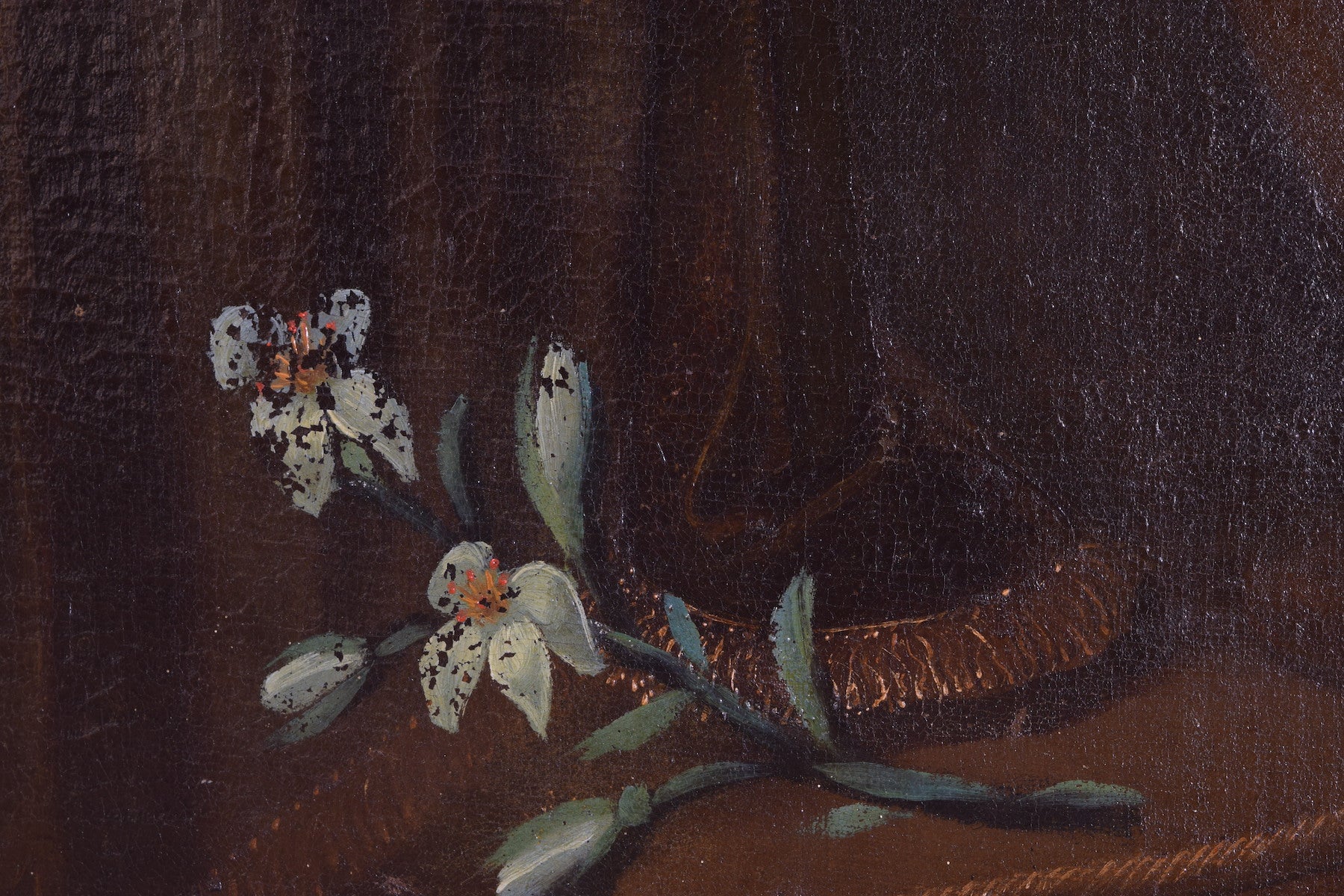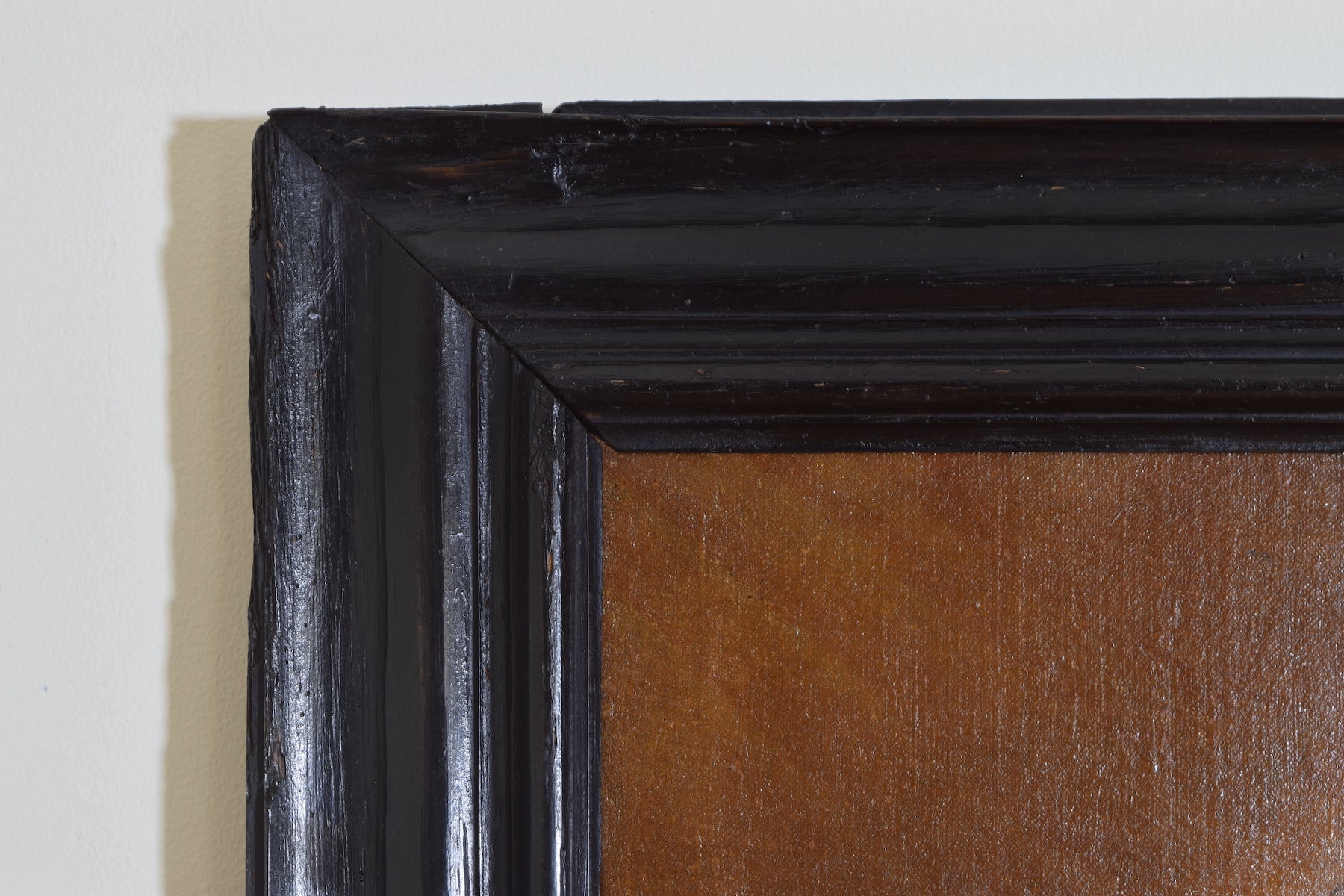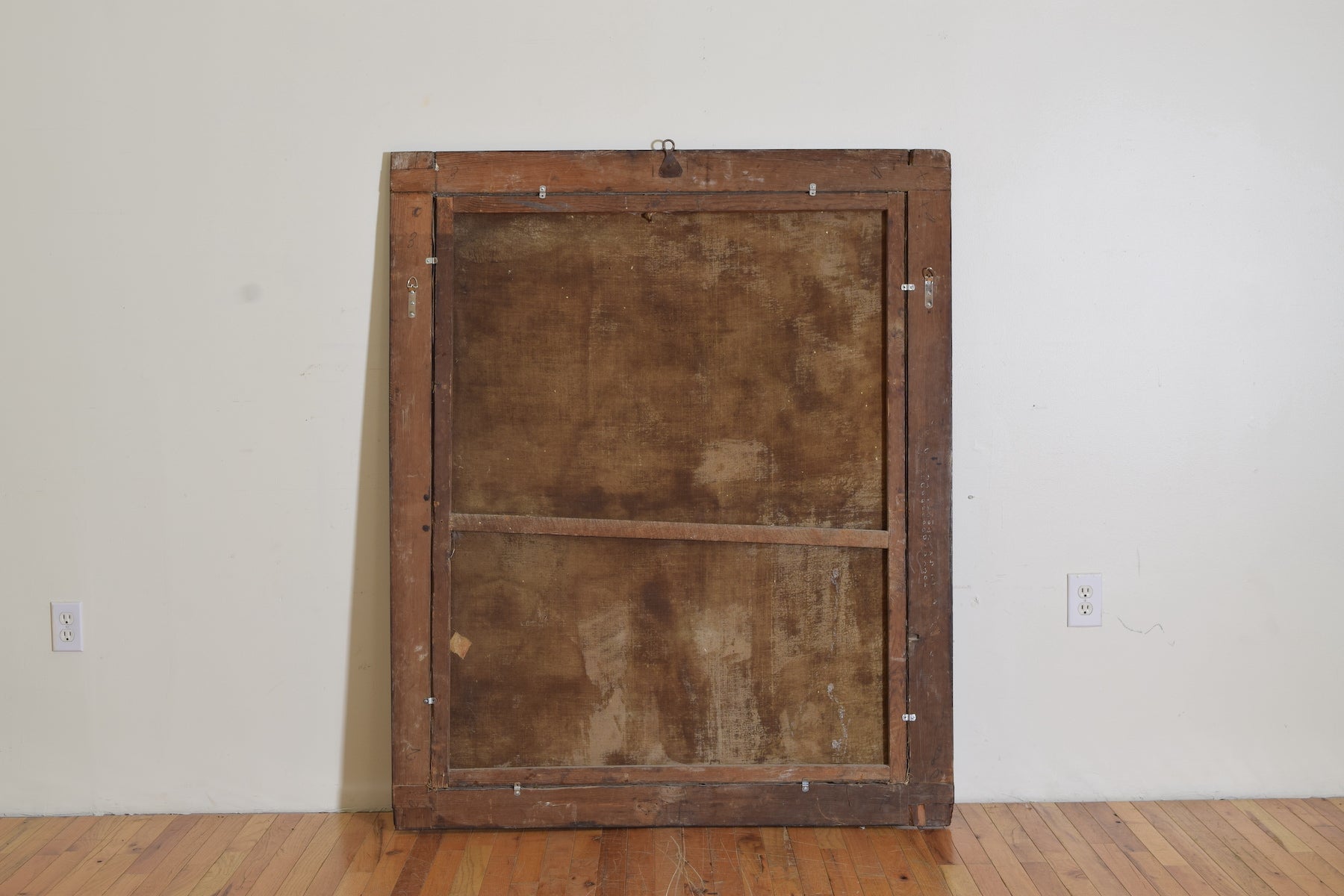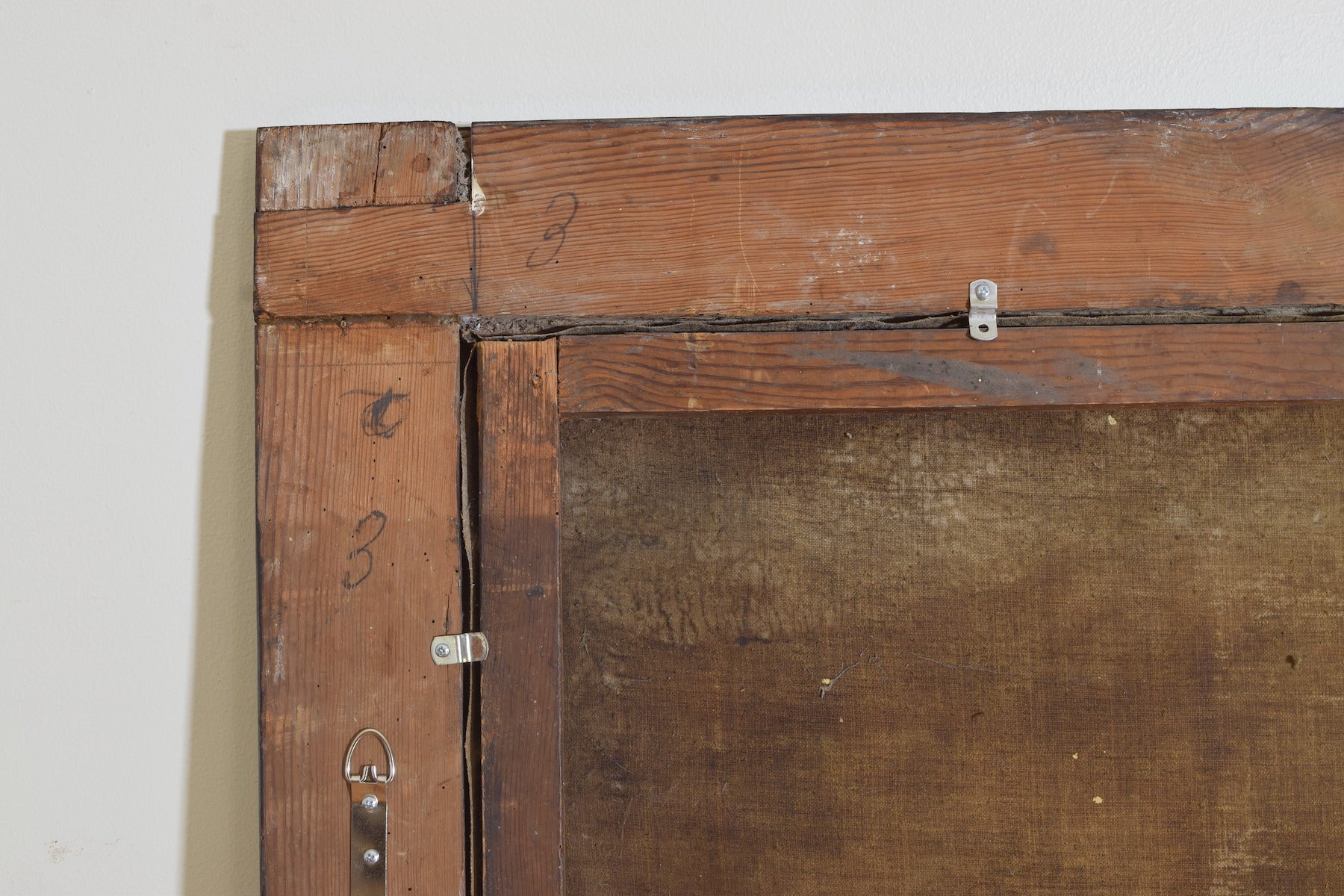 Spanish or Portuguese Baroque Period
Large Oil on Canvas, "Saint Anthony"
Oil on canvas depicting Saint Anthony in a garden being visited by Angelic Cherubs with a courtyard and fountain and mysterious figure in the background, the ever present Lily flower in the foreground. In a period ebonized wood frame.

Anthony of Padua (Italian: Antonio di Padova) or Anthony of Lisbon (Portuguese: António/Antônio de Lisboa; born Fernando Martins de Bulhões; 15 August 1195 – 13 June 1231) was a Portuguese Catholic priest and friar of the Franciscan Order. He was born and raised by a wealthy family in Lisbon, Portugal, and died in Padua, Italy. Noted by his contemporaries for his powerful preaching, expert knowledge of scripture, and undying love and devotion to the poor and the sick, he was one of the most quickly canonized saints in church history.
Height: 59.75"
Width: 49"
Depth: 2"